← Previous Evolution TV Composition
Next Elite Day Sabbia Entertainment Additional items →
← →
You may also press keyboard arrows
or click at page corners for navigation
TV Cabinet + TV Wall Panel Elite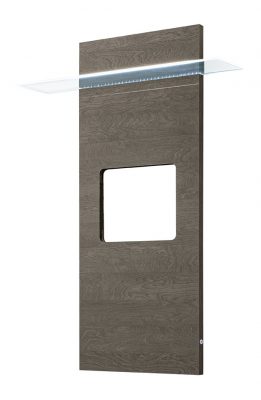 TV Wall Panel Elite with LED Light
Elite Entertainment
Colors: Brown/Walnut
Materials: Wood veneer, MDF
Finishes: High Gloss Lacquer
Item Description
MADE IN ITALY
A collection for an exacting and refined clientele who likes clean cut and elegant lines. Both fronts and body frames of the elements enhance the strength and importance of pieces of furniture intended for high-end and valuable interiors.
Finish : High gloss lacquered finish : High gloss polyester lacquer with anti- yellowing treatment with UV (ultra violet) drying process.
Wall Panel with LED Light.
SILVER BIRCH
Swatches
Camelgroup Swatches
Inventory is updated on 12/08/2023
The inventory quantities are subject to change, please call for more updated information