← Previous Carrara Bedroom Grey w/Light Coming soon !!
Next Leonardo Bedroom, Camelgroup Italy →
← →
You may also press keyboard arrows
or click at page corners for navigation
Barocco Vanity Dresser Ivory Barocco Mirror Ivory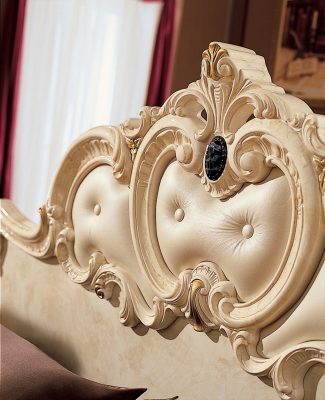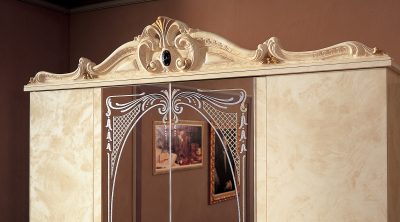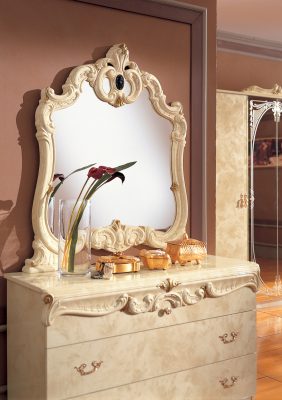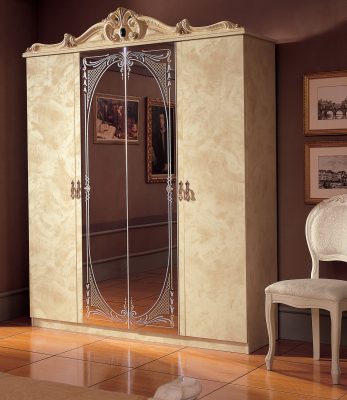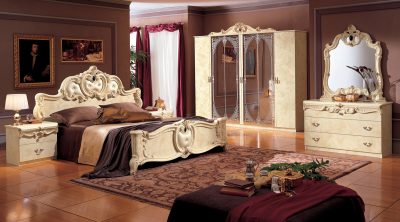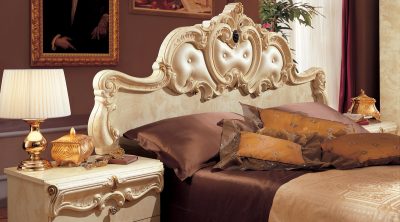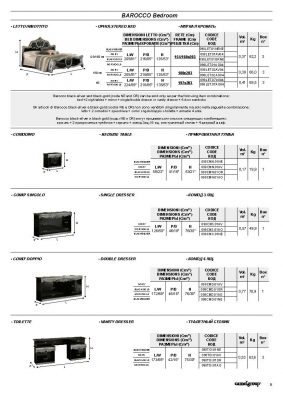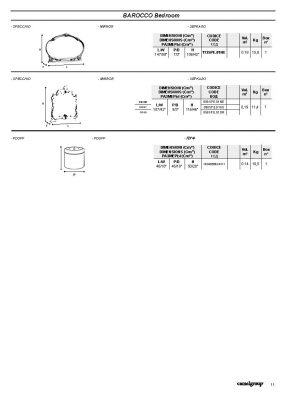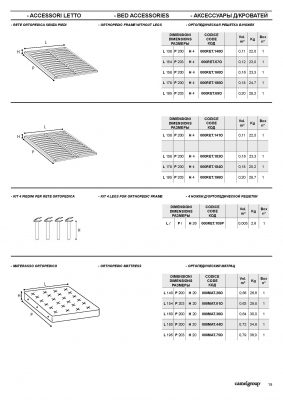 Barocco Ivory Bedroom
Colors: Light Beige
Materials: Wood veneer, MDF
Finishes: High Gloss Lacquer
Item Description
This traditional Barocco style Bedroom Set consists of Queen Size Leather Panel Bed, 2 Nightstands, Dresser and matching Mirror. Available in two finishes these items will provide all of your bedroom furniture needs.Straight panels are in chipboard, then veneered (veneer being a thin layer of solid wood); then the veneers are lacquered using a 6 steps/layers of UV high gloss polyester lacquer. Manufactured according to European and international standards.
Camelgroup Italy
Swatches
Camelgroup Swatches
Inventory is updated on 05/13/2021
The inventory quantities are subject to change, please call for more updated information
Estimated Arrival Dates
| Line Desc for Sales | Qty Ordered | Arrival Date |
| --- | --- | --- |
| Barocco Bed Q.S. Ivory / need WframeQ.S./ (086LET.03PE03; 098LET.01AV01; 098LET.01AV02) | 10.00 | 6/11/21 |
| Barocco Bed K.S Ivory / need Wframe K.S./ al098let.07av04 (086LET.03PE03; 098LET.07AV01; 098LET.07AV02) | 10.00 | 5/20/21 |
| Barocco Nightstand Ivory (098CMN.01AV01) | 7.00 | 6/11/21 |
| Barocco Nightstand Ivory (098CMN.01AV01) | 33.00 | 5/20/21 |
| Barocco Double Dresser Ivory (098CMD.01AV01) | 15.00 | 5/20/21 |
| Barocco Mirror Ivory (098SPE.01AV01) | 15.00 | 5/20/21 |
| Barocco Vanity Dresser Ivory /AL098TOI.01AV/ | 5.00 | 5/20/21 |
| Barocco 2-Door Ward Ivory 098ar2.02av , the same as Ivory /Gold | 10.00 | 5/20/21 |
| Barocco 4-Door Wardrobe Ivory 098ar4.02av | 10.00 | 5/20/21 |
| Wooden Frame QS Camel Bent /AL000RET.152O/ with legs AL000ret.109p (153x203x3) | 20.00 | 5/12/21 |
| Wooden Frame QS Camel Bent /AL000RET.152O/ with legs AL000ret.109p (153x203x3) | 40.00 | 5/28/21 |
| Wooden Frame KS Camel Bent /AL000RET.193O/ t.109p/ (193x203x3) with legs AL000ret.109p | 40.00 | 5/28/21 |