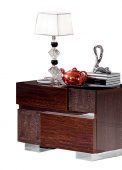 ← Previous Status Caprice Nightstand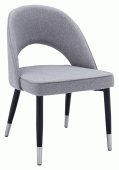 Next 131 Silver Chair →
← →
You may also press keyboard arrows
or click at page corners for navigation
ONLY Mirror
Status Caprice Mirror
90% OFF!
Colors: Brown/Walnut
Materials: Wood-based panel
Finishes: High Gloss Lacquer
Item Description
**Get three products from the sale section and enjoy additional 10% off **
The game of thicknesses and the matching of materials
make Caprice an unique model. Its drawers
lightly and silently glide on our soft close guides
giving you the maximum you can desire.
Inventory is updated on 12/08/2023
The inventory quantities are subject to change, please call for more updated information